It's always ace to see one of your favourite bands on telly isn't it? So yes was a welcome surprise to see the lovely St Vincent on Gossip Girl last week! Check it out below if you missed it...
Isn't Gossip Girl ridiculous at the moment?! Though I loved the Nate/Elizabeth Hurley story line and whoo, what an evil prince we have here! Hopefully there'll be another 90's band cameo like when Sonic Youth were on, though it looks like they keep throwing whatever they get at the program so it's only a matter of time. BTW have you heard
Taylor Momsen's band
?
Other faves at the moment...
New Girl - Love her or hate her, lovely Zooey has definitely become a force to be reckoned with, what with her awesome performance on Saturday Night Live last week (Kristen Wiig's Bjork was particularly entertaining) and her pretty awesome website for girls
Hello Giggles
and of course New Girl. I think my favourite bit was seeing Zooey and Lizzie Caplan having a crochet night together (hey, I'm an indie girl that's crafty, ok?) and them attempting to play Eye of the Tiger on the bells, I love that song!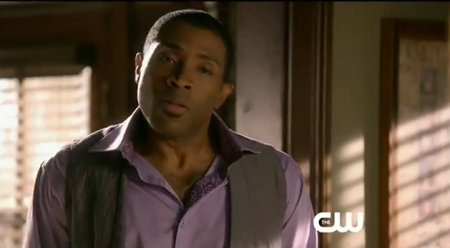 Hart of Dixie - We all love Wade right? And the mayor's really weird "sexy" face he pulls when chatting up the ladies, see the photo to my left for an example. We don't have Thanksgiving in the UK, but I'd rather have Planksgiving any day, arrr!!!
Parks and Recreation - Go team Knope! Really enjoyed Martin Starr's cameo the other week, I know how much you all like animated gifs, so here's one celebrating the moment.
Martin Starr has been rapping recently with a band called
Common Rotation
, they're playing
LA tomorrow
so go see them if you live there (I dunno who reads this though maybe you could live in LA and read this in time, let me know how it is if you go eh?). They do a rap that samples "Rich Girl by Hall and Oates, how awesome is that?! I'm not sure what the rest of the stuff is like, all the music on the website is country music, well there's not enough rap/country cross over out there is there?
Coming up...
I'm super looking forward to seeing Girls when it comes out, it's produced by Judd Apatow and stars Lena Dunham, and is basically Sex in the City for more normal 20 somethings. And even better Betty Ann Baker (the mum from Freaks and Geeks) is in it! I think I've watched this trailer so many times now, it basically is a more exciting version of my life, April can't come soon enough, enjoy...
And I just bought tickets to see Zack Braff's new West End Play
All New People
, so looking forward to seeing it, I hope he mentions The Shins in it!
I'm going to try and post more regularly on here from now on, cause I've forgotten about it, probably cause I've been watching too much TV and yes making music with my new band
Cosines
. Put the 14th April in yr diary, we are playing our first show, crikey! We should hopefully be supporting my dear friends Still Flyin' when they come over in May too, they were played not once but twice on The Office the other week in the pool party episode, yey for them! More information when I have it, now I've got something to plug again I can update the blog!
Hope you're all having an awesome 2012 and got your "operation stay Olympics free" strategy in motion! I will tell you all about mine another time.
See ya
Alicexx
Last but not least, you know how much we like Feist at this blog, I stumbled across this today, how many times does she sing the work "counting"?